The exhibition Modus Operandi activates a well-known strategy from conceptual art using instructions and explores art by delegation. The artwork imagined by the artist is presented in form of a written or verbal statement to be executed by others. The instructions take form with advised experts such as the curator him or herself and his or her assistant, usually in dialogue with the artist. The instruction can be transmitted through: 'cards' as with the 'event scores' of the artist George Brecht or as in Lucy Lippard's 1969-74 'numbers' exhibition series; 'Certificates' for Sol Lewitt's 'instructions' or Laurence Weiner's 'statements'; 'Definitions / methods' for Claude Rutault; or in form of instructions communicated by telephone as in the mythical 'Art by Telephone' exhibition of 1969 and its recent 'Recalled' versions. Thus the artwork already exists in form of a description, and a collection of instructions makes it possible to constitute an exhibition.
This exhibition by Société explores this dematerialisation of art and their activation around historic and current works. The show further put into perspective a type of conceptual art in connection with algorithmic art, a parallel that took already place in 1970 during the 'Software' exhibition, and as Sol LeWitt explains in Paragraphs on Conceptual Art (1967) 'When an artist uses a conceptual form of art, it means that all of the planning and decisions are made beforehand and the execution is a perfunctory affair. The idea becomes a machine that makes the art...the artist would select the basic form and rules that would govern the solution of the problem.'
The art by instruction nevertheless approaches the principle of a music score which needs each time a new interpretation. Here the work only exists through itstransmission, its execution and the documentation of its reactivation. But the instructions of conceptual artists deliberately leave room for the subjectivity of the person who realizes the final work. Consequently the process contains several stages, including a dialogue necessary for the interpretation, which tends to an experience close to the format of the workshop and the performance for those who activate it and give it body. This "performative" aspect generates a variation of executions according to each context, since the work is replayed according to its constraints, the actual references and the choices of those who follow them. Even if they literally follow the instructions and are in exchange with the artist, if the principle is fixed, the work varies slightly and gains significance at each iteration.
L'exposition Modus Operandi active une des stratégies bien connues de l'art conceptuel, qui fait usage de protocoles et pose la question de l'art par délégation. L'œuvre d'art dont le concept est élaboré par l'artiste se présente sous la forme d'un énoncé écrit ou verbal de son auteur, pour son exécution par autrui. Les directives prennent forme concrètement sous la main et l'œil d'experts avisés, parfois un assistant désigné et le curator lui-même, le plus souvent en dialogue avec l'artiste. L'instruction peut se transmettre à travers : des 'cartes' comme avec les 'event scores' de l'artiste George Brecht ou telles que dans la série d'expositions 'numbers 1969–74' de Lucy Lippard ; des 'certificats' pour les 'instructions' Sol Lewitt ou les 'statements' de Laurence Weiner ; des 'définitions / méthodes' pour Claude Rutault ; des 'énoncés communiqués par téléphone' tels que dans l'exposition mythique 'Art by Telephone' de 1969 et ses récentes versions '… Recalled'. Ainsi l'œuvre d'art existe déjà en tant que description, et une collection d'instructions permet de constituer une exposition.
Cette nouvelle exposition de Société propose d'explorer la dématérialisation de l'art et sa mise en pratique autour de pièces historiques et d'œuvres actuelles. C'est l'occasion de mettre en perspective un type d'art conceptuel en lien avec l'art algorithmique, rapprochement opéré dès 1970 lors de l'exposition 'Software', à l'instar de Sol LeWitt qui explique dans Paragraphs on Conceptual Art (1967) « Quand un artiste utilise une forme conceptuelle, cela signifie que tout est arrêté et décidé préalablement et que l'exécution est une affaire de routine. L'idée devient une machine qui fait l'art... ».
'art du protocole se rapproche cependant de la partition musicale qui nécessite à chaque fois une nouvelle interprétation. L'œuvre existe uniquement grâce à son mode de transmission, à son exécution et à la documentation de ses réactivations. Mais les directives des artistes conceptuels laissent délibérément place à la subjectivité de l'interprète ou du créateur qui réalise l'œuvre finale. Le processus contient plusieurs étapes avec un dialogue nécessaire à l'interprétation, qui tend à une expérience proche du workshop et de la performance pour ceux qui l'activent et lui donnent corps. Cet aspect 'performatif' engendre une variation de réalisations en fonction de chaque contexte, car l'œuvre se rejoue selon les contraintes, les références contemporaines et les choix de ceux qui les suivent. Même si ils suivent les indications à la lettre et sont en échange avec l'artiste ou son atelier, si le principe est fixé, l'œuvre varie légèrement et gagne en signification à chaque itération.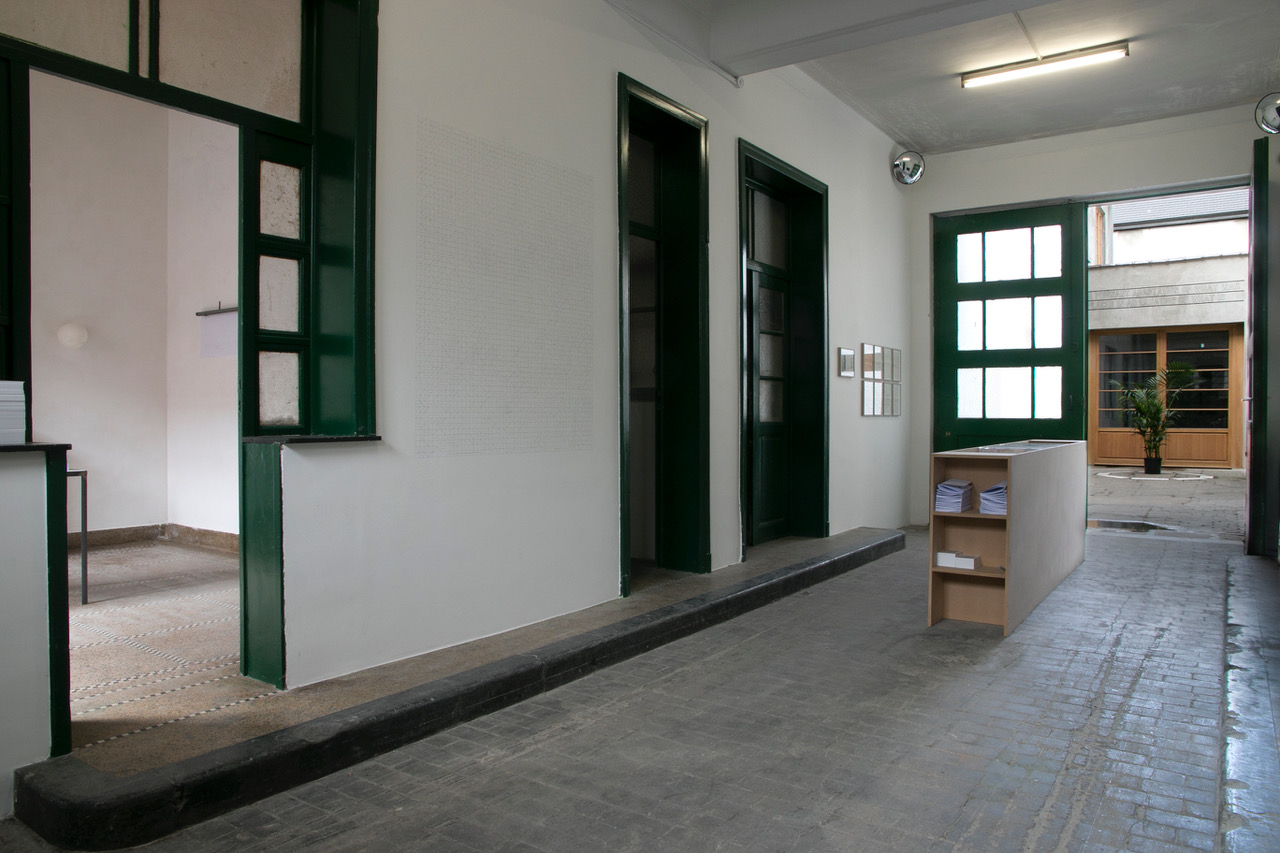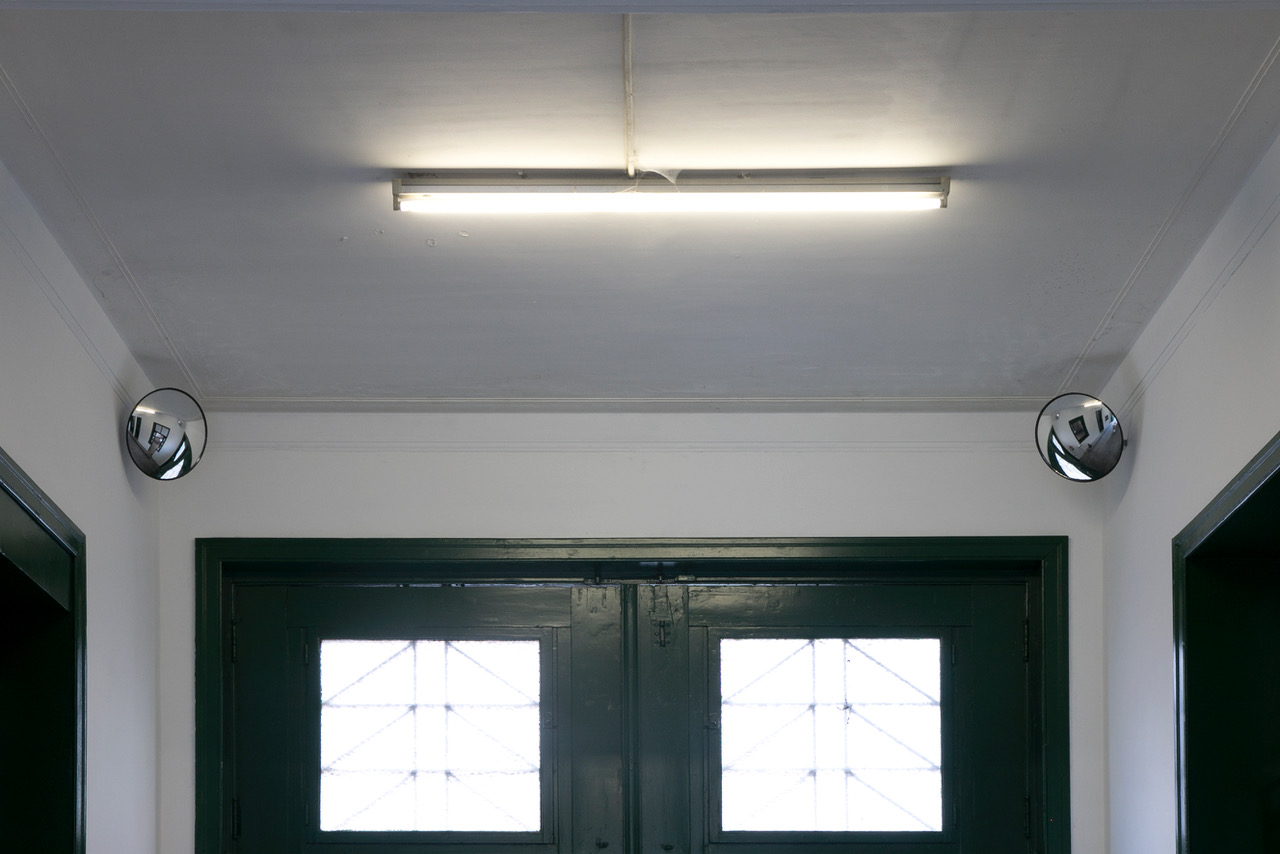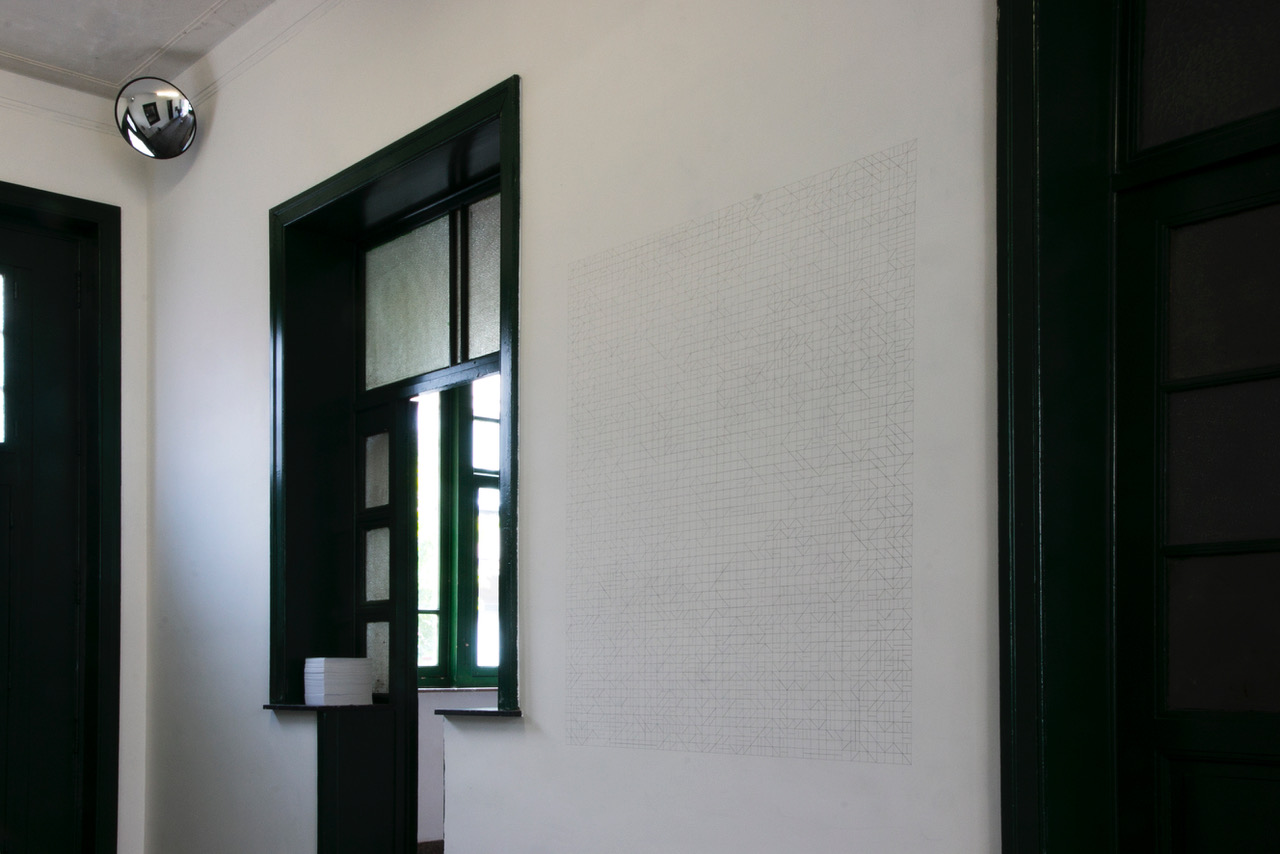 Artists:
Pep Agut, Elena Bajo, Robert Barry, Julien Bismuth, Mel Bochner, Angela Bulloch, Alejandro Cesarco, Luis Paulo Costa, Claude Closky, Hanne Darboven, Alec Debusschere, Alessandro De Francesco, Francois Dallegret, Walter De Maria, Jan Dibbets, Detanico Lain, Pascal Dombis, Peter Downsbrough, Mark Geffriaud, Aurélie Godard, Nicolas Knight, LAb[au], David Lamelas, Sol LeWitt, Eva & Franco Mattes, Manfred Mohr, Gianni Motti, Paulo Nazareth, Dennis Oppenheim, Casey Reas, Claude Rutault, Roland Sabatier, Peter Scott, Daniel Spœrri & Robert Filliou, Joëlle Tuerlinckx, UBERMORGEN, Oriol Vilanova, Lawrence Weiner, Ian Wilson, Erwin Wurm, ... besides others.

Curated by Société in collaboration with Gregory Lang - Solang Production Paris Brussels.

Realized with the financial support of Fédération-Wallonie Bruxelles, Nationale Loterij and Gemeente Molenbeek and sponsorships by: Hotel BLOOM!, Vedett, Lemonaid, Arizona and Little Miracles.

Exhibition events

Saturday 15/04 : 7 - 11 pm : opening
Sunday 23/04 : 11 am - 2 pm: brunch
Saturday 15/07 : 7 - 11 pm : closing

Exhibition hours

5/04 > 15/07 : Thu - Sun : 3 pm > 7pm

Join us: https://www.facebook.com/modusoperandi